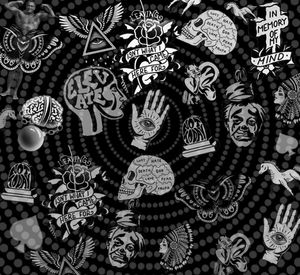 REVIEW OF REVELATION BY JIM WHITE ~ BLUESROADHOUSE.COM
"

All of this is a long-winded introduction to a fine new album by Robert Hill and Joanne Lediger that offers a contemporary look at gospel blues with six covers of traditional songs, one masterful Tom Wait adaptation, and four originals by Hill. He and Lediger have been performing together for the last fifteen years; Hill a slide wizard and Lediger a passionate vocalist. Hill's daughter Paulina also joins on vocals. " - Jim White
Review of revelation by the north jersey BLUES SOCIETY
 Blazin' harp work.... extraordinary guitar solos.......Robert Hill certainly knows how to let the music take its twists and turns like the Mighty Mississippi – is the smooth, powerful, and soulful vocals of Joanne Lediger.... the " Devils Music " couldn't get any better.... every track is smokin' and radio worthy...music that most definitely was made to blow minds and lift spirits...
Read full review at: https://www.northjerseybluessociety.org/post/revelation-robert-hill-and-joanne-lediger-2022-wild-animal-ditch-music
REVIEW OF REVELATION BY Tom baldino -JSJBF
The first of Robert's originals, "Jesus by the Riverside," shows he can write a spiritual equal to any of the traditional songs here. Again, sharp vocals, expressive guitar, and driving percussion make this one a winner. This is a labor of love brought to fruition by a group of very talented musicians led by a man with a creative vision, Robert Hill.
Read full review at: https://jsjbf.org/things-of-interest/revelation-robert-hill-joanne-lediger/
REVIEW FROM BLUESDDODLES (UK)
Bluesdoodles rating: 4 Doodle Paws – a wonderful album full of ingenious updates to blues/gospel songs both old and new. Excellent playing and soloing throughout with three fine vocalists adding depth, passion and emotion. 
Robert Hill and Joanne Lediger have been performing together for the last fifteen years although I apologetically have to say, they are new to me. That said, the fact Robert is a slide master and that they base their music (both originals and covers) around the simply brilliant talents of Son House, Blind Blake, Blind Lemon Jefferson and Willie Johnson, means I like them before even hitting play! (I did seek out his previous work (the CDs Robert Hill, the all-instrumental Have Slide Will Travel and My Corner are all well worth a listen.) 
Robert is an Arkansas born singer/guitarist and songwriter now based in New York where his path crossed with Joanne (her recordings with McMule and Stir Fried are bluegrass loveliness and her version of Ain't No Bread in the Breadbox from a Jerry Garcia tribute is a treat))…cue chemistry and a long history of feted performances across the States and abroad. Teaming up on this record of four Hill originals and some cracking 'Traditional' covers, Revelation has all of the elements of the early blues and gospel pioneers with a modern sheen without dimming the earlier, notable recordings. 
Take the opening track for example John the Revelator has been covered by a multitude…my current favourite is from the excruciatingly named band (featuring the much missed Manny Charlton), The Fluffy Jackets. Robert's version has an immediate surprise with the fascinating intro of Spanish-inflected acoustic, before the familiar melodies breakthrough. Then it becomes a faithful, fresh and very good interpretation with the added benefits of Joanne's vocal and that bottleneck delivering delicious slide behind the atmospheric harp…blues/rock/gospel blended perfectly. Run On is also known as God Gonna Cut You Down and has seen many versions (Elvis for one, although I prefer the Odetta reading.) This one is an upbeat version with great percussion and bass and the slide again brings tension, R'n'B and drama behind the gospel stylings…the extended solo is worth the entrance fee alone. 
Soul of a Man saw the first recording of this gospel song by Blind Willie Johnson in 1930…this version is worthy of the album title as the guitar, bass and Robert's impassioned vocals bring it truly alive. A suitably emphatic harp and slide guitar middle section are clever, complex and simply brilliant. Way Down in the Hole is by Tom Waits, the gravel-soaked singer – (fans of Tom, close your ears) writes brilliant songs that are better when covered by other, proficient musicians such as the Ramones. This one has been livened and lit up with some lovely guitar over the rolling rhythms and, sorry again Tom, Robert's daughter Paulina's vocals make it different and good…the guitar solo is too short! 
Jesus By the Riverside is the first Hill composition: you wouldn't have guessed as they bring together all of the meaningful styles of gospel, add country blues and produce a modern song that could make an appearance in any demonisation dice. The slide solo, should you think gospel has to be preachy and serious, is excellent and, combined with a second van better solo to the conclusion, shows how to put emotion into playing…you will be smiling. Another Hill original next, and Pay One Way or Another is heavy blues rock with a sort of reverse gospel storyline with a bit of humour too,  as hypocrisy in evangelism come under the vocal microscope. Some neat Hammond, with a solid bass and drum backline, provides the bedrock for the strong vocal and oh-so-clever slide work. 
Nobody's Fault But Mine is another Blind Willie Johnson song that, again, has many covers…I tend to favour John Renbourn's slide-y version and Zeppelin's cover (credited to Page/Plant!) is probably the best song of many they reworked. This excellent reading makes me think of a back porch with electricity and mics as the band cleverly keep the original in mind while bringing it bang up to date. A Devil's Fool is Robert moving gospel to Chicago with an irresistible shuffle incorporating more great guitar over the piano-anchored rhythm. 
Samson and Delilah is that man again…Blind Willie Johnson laid this one down in 1927 and the Grateful Dead version is my pick of the many versions out there. Once more, the band keep the essence whilst utilising the full band to freshen and bring an added frisson to a great original and a genius solo too. Preacher's Blues is Robert's humorous take on country gospel blues with, to my ear, a hint of Mr Leadbetter…which is a very good thing. The album closes with Jesus on the Mainline: another 'traditional' brought to the world's attention by Rev. Gatemouth Moore and Mississippi Fred McDowell, although I tend to pick the Aerosmith version. All three vocalists come together to make a traditional Baptist hymn into a country blues masterpiece with some simply superb slide. 
This is an album full of surprises and ingenious updates to blues/gospel songs both old and new. Excellent playing and soloing throughout with three fine vocalists adding depth, passion and emotion. Forget any religious connotations of the word gospel that may put some off…yes it has a huge influence on the music, but it is music first and foremost and you will not be disappointed with this fine effort. 
REVIEW FROM BLUESBLUES (uk)
"

"Run On is an up-tempo Gospel tinged with Howlin Wolf and John Lee Hooker influences. Joanne has a strong voice and shows it as she belts out the warnings about running foul of the Lord. Hill is a talented guitarist both on and off of slide and the rhythm section of Frank Pagano on drums and Steve Gelfand on bass keeps it going. "" - David